BIG ENOUGH TO SERVE YOU,
SMALL ENOUGH TO KNOW YOU
To Maintain A Level Of Sophistication & Expertise Rivaling Even The Largest National Security Companies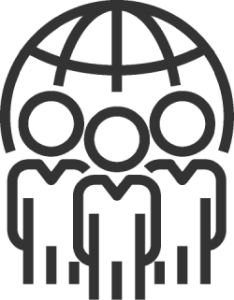 NASS maintains a level of sophistication and expertise that rivals even the largest national security companies. We are large enough to service multi-branch institutions and large corporations on a national level. At the same time, we wish to remain small enough that we never compromise the highest level of personalized service. 
We believe no physical security company, large or small, matches the combination of expertise and attentiveness NASS provides.
Darin Flannes, CEO

Our mission is based on building partnerships, cultivating relationships, meeting expectations, and growing responsibly. 
NASS strives to protect both people and assets through the delivery of the highest quality security equipment, installation, and services.
To build a Partnership with every client served
Understanding our Clients Security Goals to Help make them shine
NASS believes it takes more than just great technology and strong team to make amazing security integrator's. At the heart of our success, is the intimate understanding of our clients security goals and protocols. We have long-standing relationships with our clients and routinely act as extensions of their own Corporate Security teams. NASS thrives in helping our clients Corporate Security teams shine.
In fact, we often embed Full Time Employees (FTEs) to work onsite at their facilities. This and other customized services, allow us to provide an unmatched level of support, pre and post projects. Our service level agreements and preventive maintenance visits are strategically executed and reported to produce results in line with our clients security and audit departments.
1987 – 2005
NASS began in 1987 with the idea of being a Physical Security Partner to its clients. Instead of selling the trends, we teamed with security managers to address industry and specific needs. Our first and largest clients were financial institutions. We became immersed in this industry. We mastered the bank security Act, hired CPP's and developed solutions for Reg E. and ATM skimming. Our Account Managers were former Bank Security Directors and usually had law enforcement backgrounds. We became active in bank and law enforcement venues such as the California Bankers Association and the CA Robbery Investigators Association and sponsor great organizations like the Chief's Special Agents.
2006 – 2012
Our success allowed us to expand to police stations, command centers and campus integration. We were featured in Security Trade Magazines for our innovation in revamping the entire CA State University Los Angeles campus. With the Chief of Police, we transformed the campus from an outdated Analog System to the most secure and technologically advanced in the UC system. Our Applications Engineers used first of its kind I.P. video, wire mesh transmission and mass digital storage devices housed in an ultra-modern police command center. We went on to duplicate this success at the Pasadena convention center. This became NASS's second vertical market and spread to other UC campuses and convention centers. We also teamed with law enforcement and the U.S. Secret Service to do high profile projects, including the former home to Ronald and Nancy Reagan.
Although our footprint grew, we stayed focused on our vertical's expertise without overextending. We never want to lose our customer centric ideals. "We are not everyone's integrator"
2013 – 2021
NASS was growing and now services 24 states in the U.S. Our third vertical market was formed to service high profile malls and retail sites. We established and continue to maintain relationships at Pasadena's famous Paseo Colorado Mall and DDR, owning such malls as the Long Beach Pike, where the Annual Grand Prix is held. Our installations and ongoing maintenance agreements make these some of the best secured retail facilities using the latest in advanced technology.
PSP INC. was Formed – By 2013, NASS was an established Electronics Security Integrator serving some of the nation's finest banks, education, and retail facilities. NASS has always been a privately owned company with no outside equity firms involved. We had two goals in restructuring: To rebrand our corporate image to reflect our partnership with our client's physical security departments, and to reward our employees with promotions and ownership; thus, Physical Security Partners Inc. was born.
NASS™ is a trademark of